Kerala is considered to be God's paradise. Beaches in this state are unique, quiet and also few are virgin and pristine. If you are staying at the sea and wish to spend a day amidst nature, then beaches and sunset you should not miss Kerala. Here are 10 beaches of Kerala you must visit.
KOVALAM BEACH.
It is located near Trivandrum town, much popular among family beaches in Kerala. The most developed beach consists of three beaches separated by rocky terrain. Surfing is the most popular activity on Kovalam beach.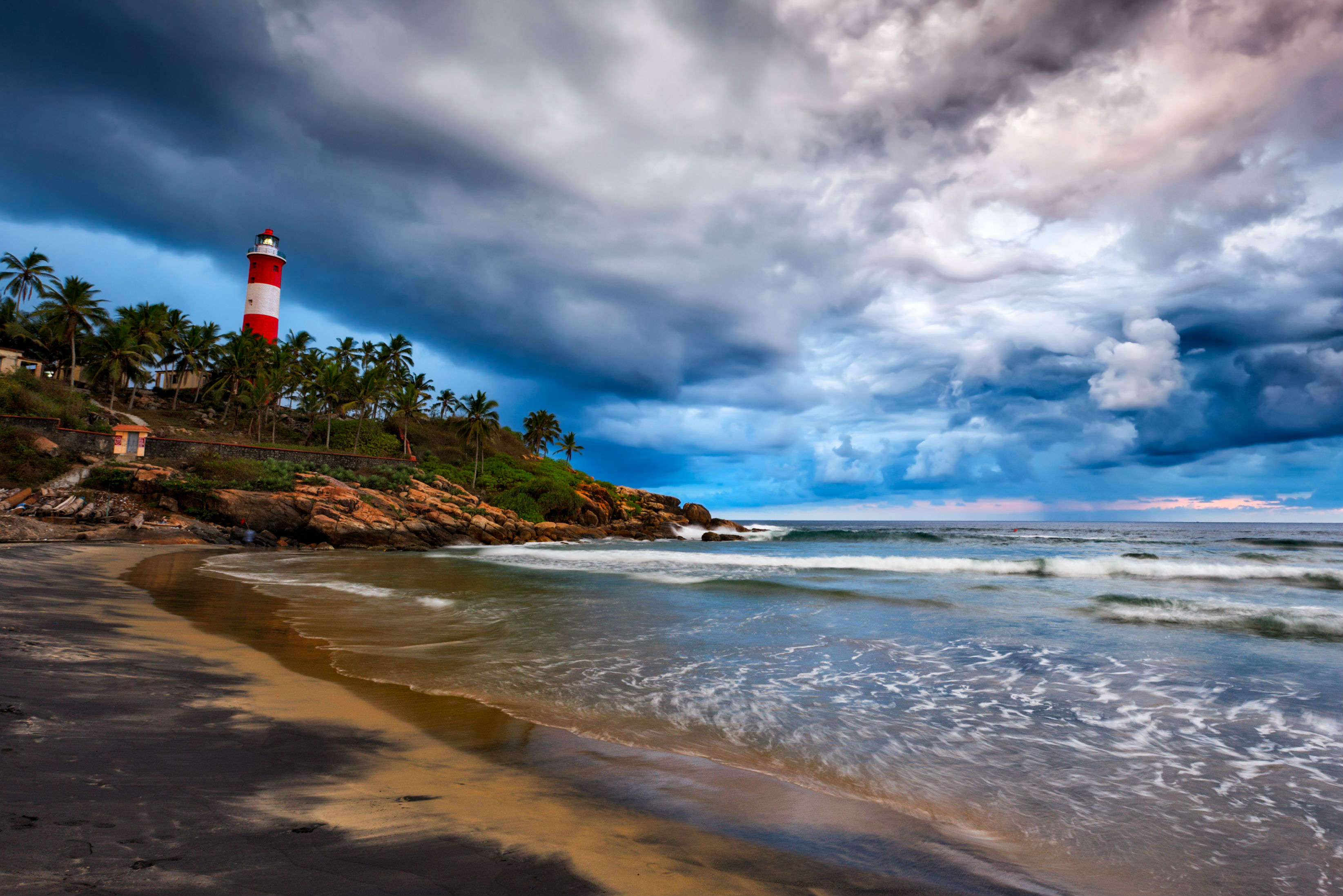 VARKALA BEACH.
Best beach in Kerala with beautiful nature's beauty. The mystical combination of arch-shaped beaches and the tranquil cliffs by the sea attracts tourists from all over India and the world.
MARARI BEACH.
This beach is true to nature's beauty where you can spend your vacation with family. The main attraction is golden sand and a beautiful coconut tree along the beach. You can enjoy lots of adventure sports at Marari beach.
KANNUR BEACH.
This beach is having ample beauty and apart from this, you can enjoy a lot of other things. The beach offers a lot of opportunities for sightseeing such as historical monuments, religious places, and backwaters.
BEKAL BEACH.
This beach is famous for dilapidated forts, backwaters, and natural beauty. The deep blue sea, the sun, rocky and jagged terrain, the sand and palm give you a nice experience at this beach.
CHERAI BEACH.
It is a beautiful blue water beach where you can enjoy swimming. It's a 10 kilometers long beach and the rice fields and coconut trees on and around the beach give beautiful views.
KAPPA BEACH.
The kappa beach is historically significant. Vasco da Gama, the noted explorer landed here. It is a nice beach to visit.
ALLEPPEY BEACH.
This is the comparatively best beach in Kerala where sunset points abound. Tourists relax on this beach amid the natural beauty. A boat ride in this area is nice to experience.
SOMATHEERAM BEACH.
This beach is famous for Ayurveda centers. Surfing is possible on this beach. A climb up the hillocks running along the clean beach is one of the best and unique activities on this beach.
PAYYOLI BEACH.
This is the best and quietest beach in Kerala. Lighthouse is a popular place for sightseeing. This beach is truly natural beauty. You can watch lots of migratory birds over here.