Change is inevitable. You can't go on wearing the same type of Kurtis to pair with jeans. You may get bored and you might be looking for some different types of Kurtis to pair with jeans. It is a very strenuous job to choose a new outfit every day. You have to consider the combination of traditional and modern while choosing a Kurti. The duo of Kurti and jeans is timeless and most preferred. There are multiple styles available to choose from. Here we are going to see three different types of Kurtis to pair with jeans.
LONG KURTIS WITH LONG SLEEVES.
Long Kurtis having long sleeves with jeans is a good combination. If you enter a party with a flowy Kurti worn over fitting blue denim, and, surely, you will make an unforgettable impression. This combination may bring delicacy ruggedness together to create a sharp look that's fit for modern Indian women.

FORMAL LONG SHIRT STYLE KURTI.
If you are not opting for traditional clothing and you want to mix it up, you can go for this shirt style, Kurti. This will surely give you a different look. You also can try funky collars, buttons and modern prints.
SIDE SLIT KURTI.
The side slit kurta on denim jeans looks elegant. There are long Kurtis with side slits that can extend up to you're to your waist and allow easy movement as well as give a bold look and look classy at the same time. A variation of the type comes with two slits on either side, which will provide a better look and attention. You can use bright colours to brighten your look.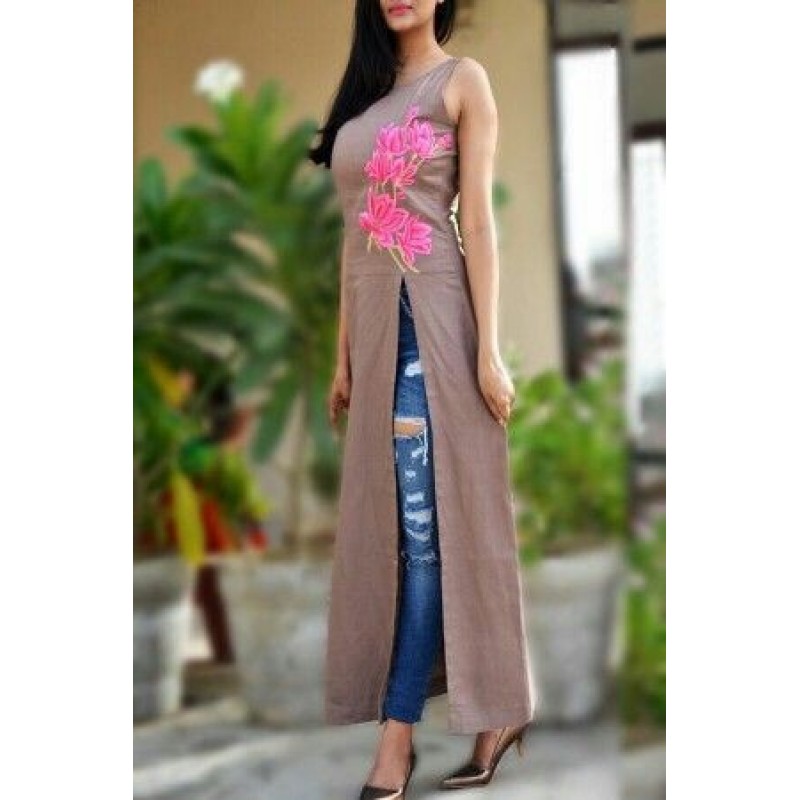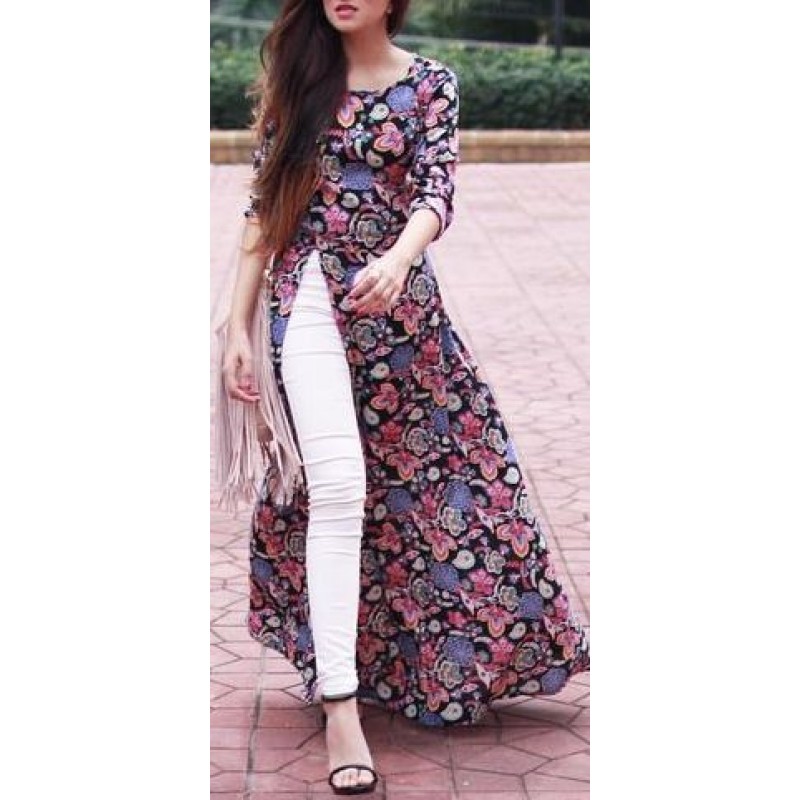 All these three different types of simple Kurtis can give you a different look for sure. And it will provide you with different varieties.